Diversity character design
For the city of The Hague and Scheveningen beach current annual campaign in regards to covid_19 they needed to inform and guide citizens and visitors on the basic measures against coronavirus such as keeping 1.5 m distance in public spaces. To help illustrate the campaign I was commissioned to develop a style and create a series of characters that expressed the diversity of the city and reflected the city life.
—
Client: the City of The Hague
Agency: The Projects
Year: 2021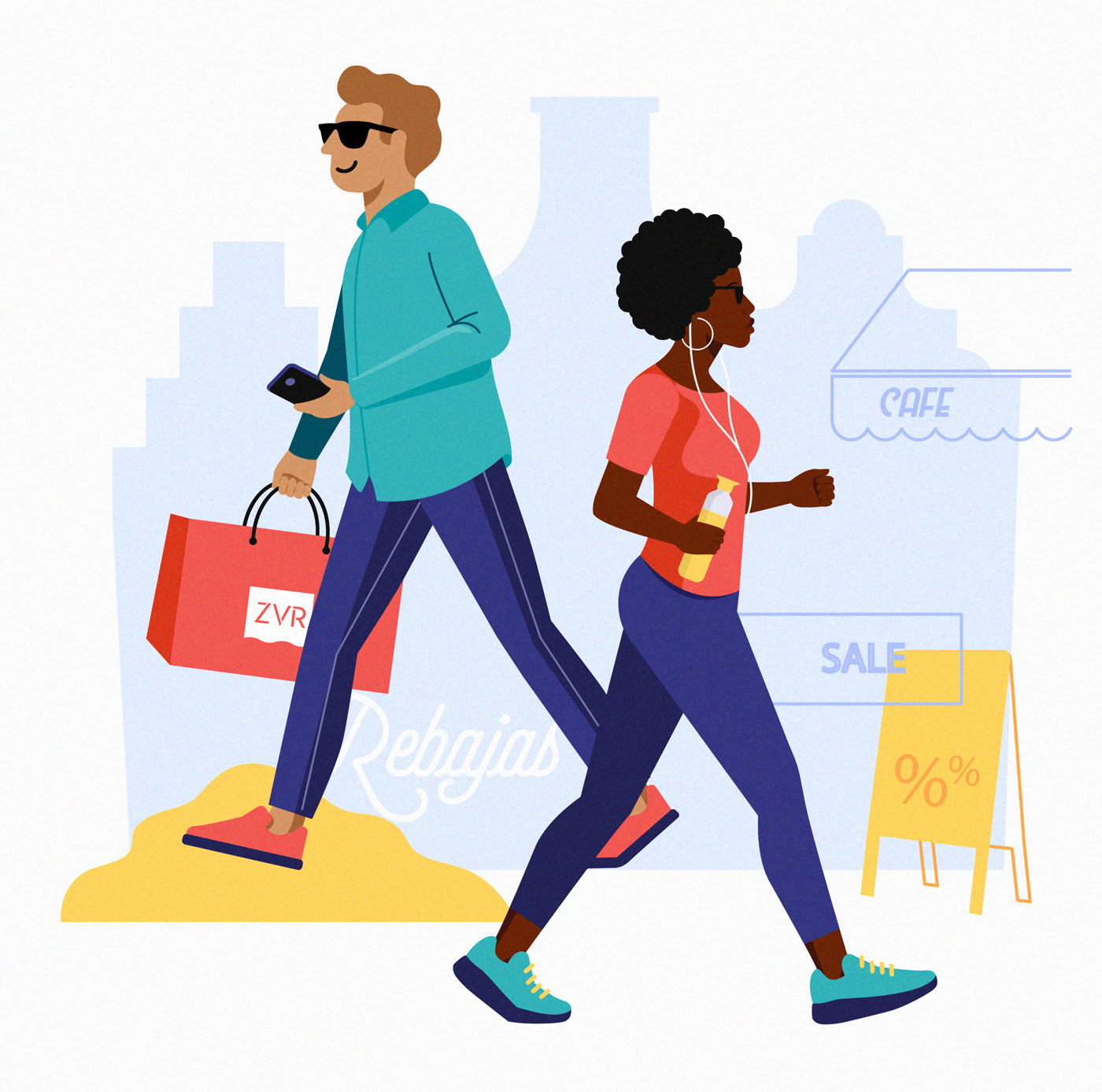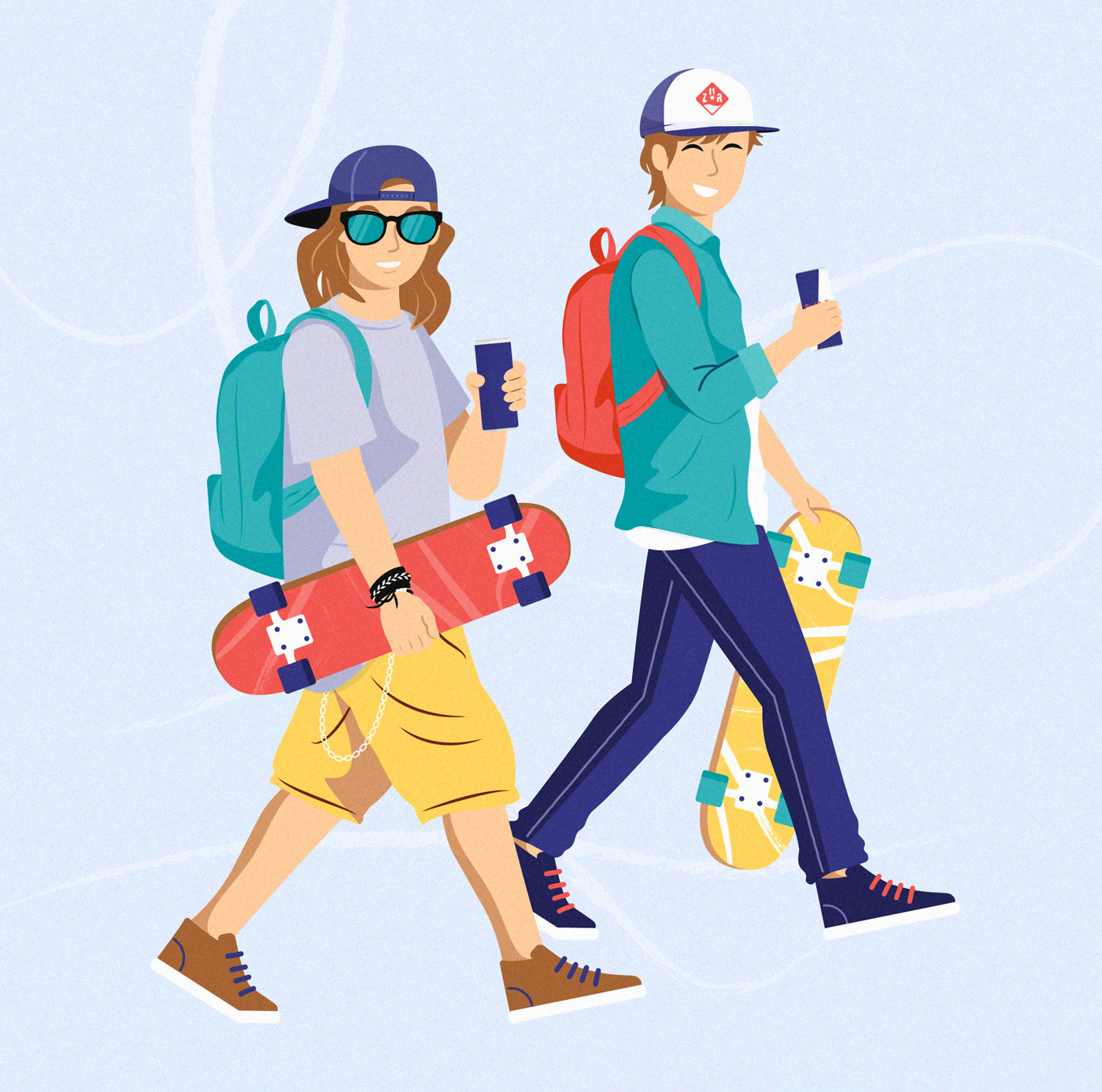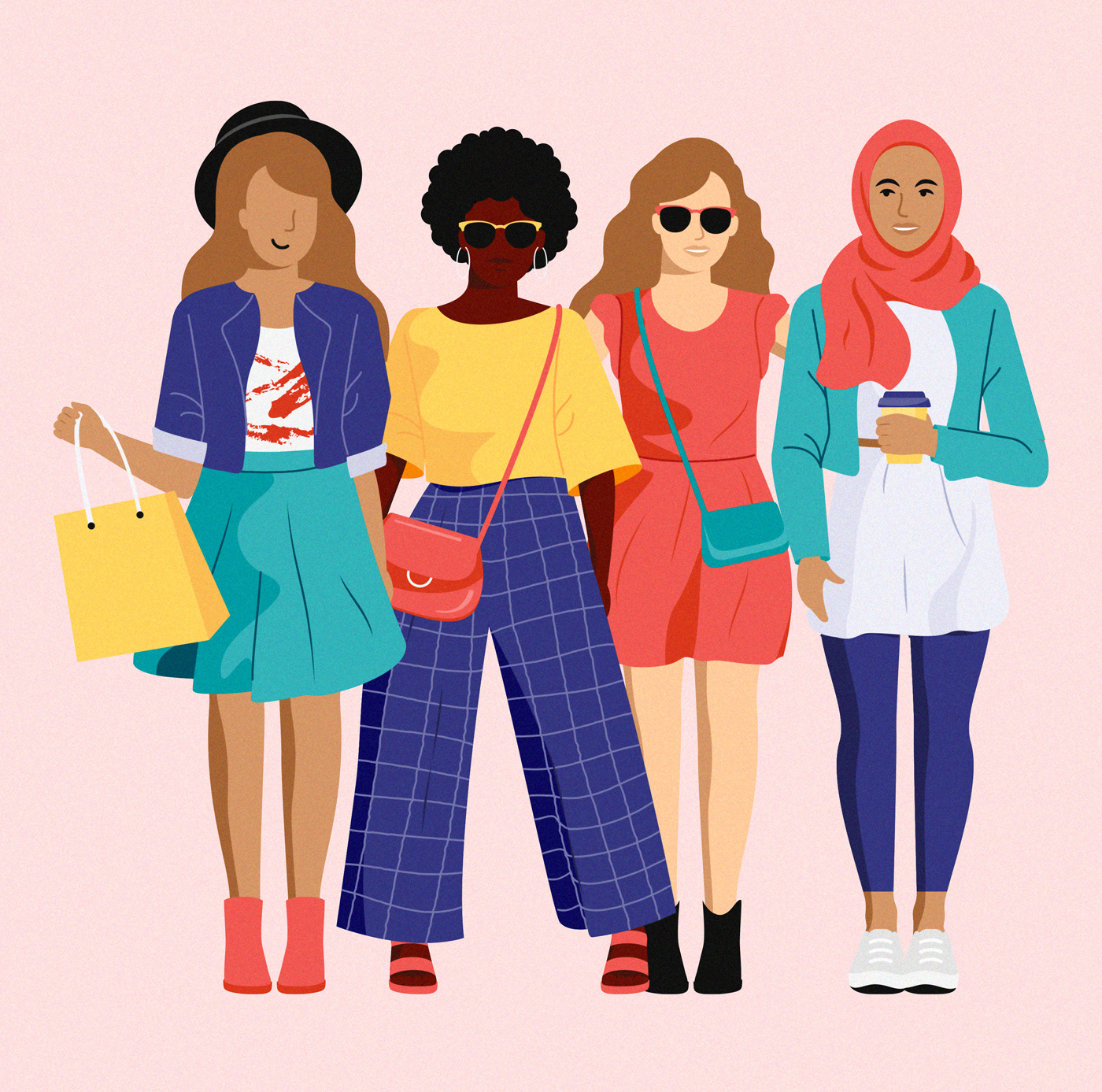 The task was to restrict the amount of colours to their own branded palette, and to depict different races, standing or walking in settings like shopping areas and the beach. The end result is a vibrant and colourful set of characters that are used in banners, floor stickers, posters, etc, around the city of The Hague and Scheveningen beach. To showcase the isolated characters in my portfolio I added a few elements and ornaments that help in displaying some scenario around them.