Amsterdam Skate Life  |  Vector illustration
This illustration is inspired by the skate scene and life in Amsterdam. I made a collage featuring some of the most iconic hangouts and skating spots where skaters from all ages groove to the beats of their boombox, skateboards and old school 4 wheels roller skates. And of course I had to include some street art elements, the most local feathered character —the amsterdamse heron :) — hip hop and funky disco fever vibes, all combined in a very colourful and bold composition. I also created a moodboard to catch the vibes and a few stickers that are ideal for pimping skateboards, bikes, helmets, laptops and so on!
—
Client: Side Project
Year: 2022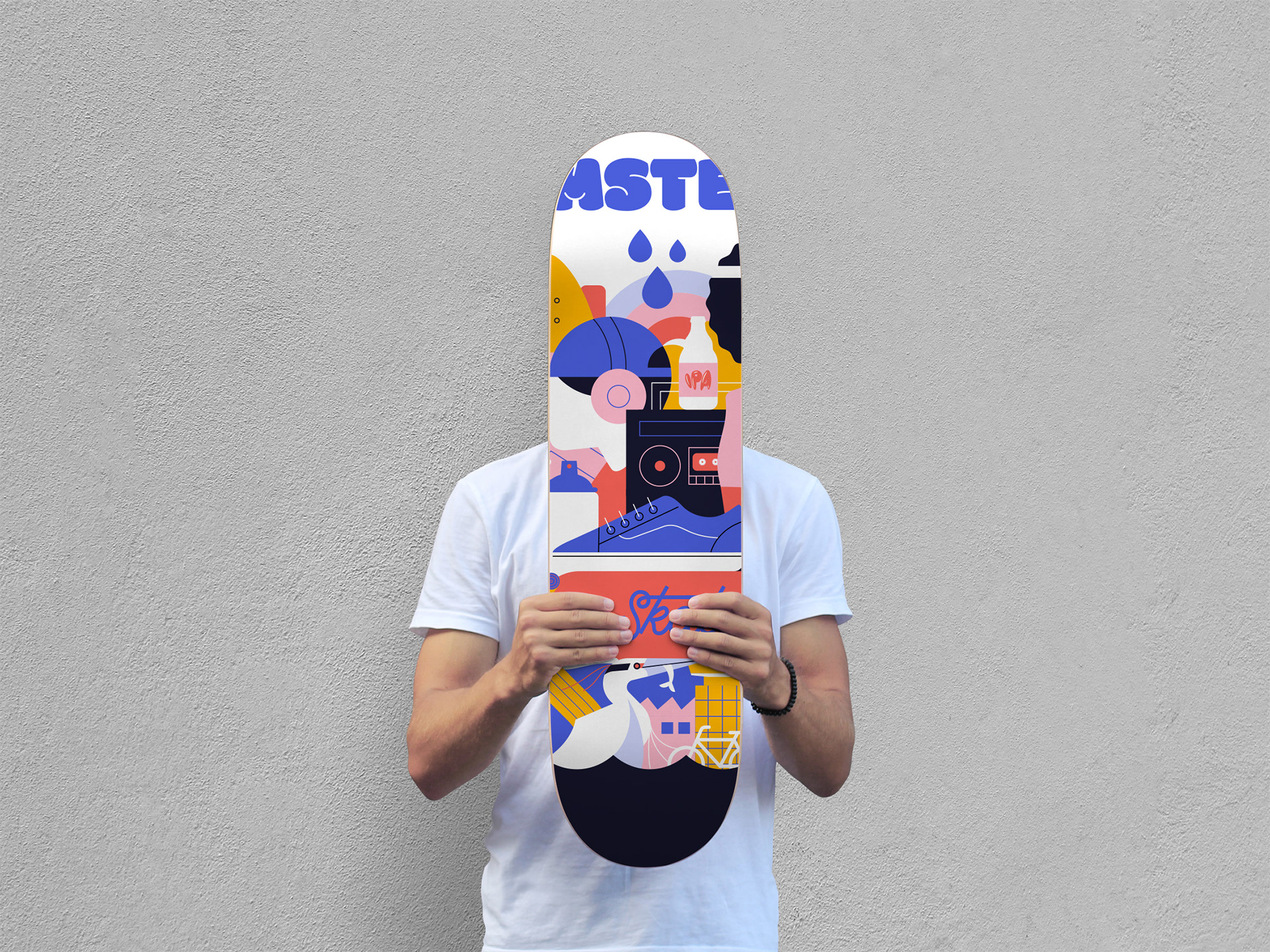 Dreaming big
Taking my illustrations off the screen and painting them in a real, big canvas (aka wall mural), it's been at the top of my wish list for a while now, so here I manifested that big dream and made a digital mural mock-up with my Amsterdam Skate Life friends! One can dream, right? 😬 
Lots of stickers! perfect for pimping skateboards, bikes, helmets, laptops...!